Welcome to Icon Creativ !
We produce custom t-shirts and apparel by printing and/or embroidering. At Icon, we specialize in producing the highest quality custom t-shirts, apparel, and promotional products for businesses, nonprofits, student groups, clothing brands, and more.
Ordering is easy and just an email away! sales@betheicon.com
Custom T-Shirts, Hats, Apparel, and More! 
WE HELP YOU PICK THE RIGHT PRODUCTS AND GET YOUR DESIGNS LOOKING RIGHT!
Free Design Review & Proofs!
WE'LL MAKE SURE YOUR LOGOS LOOK RIGHT BEFORE WE PRINT.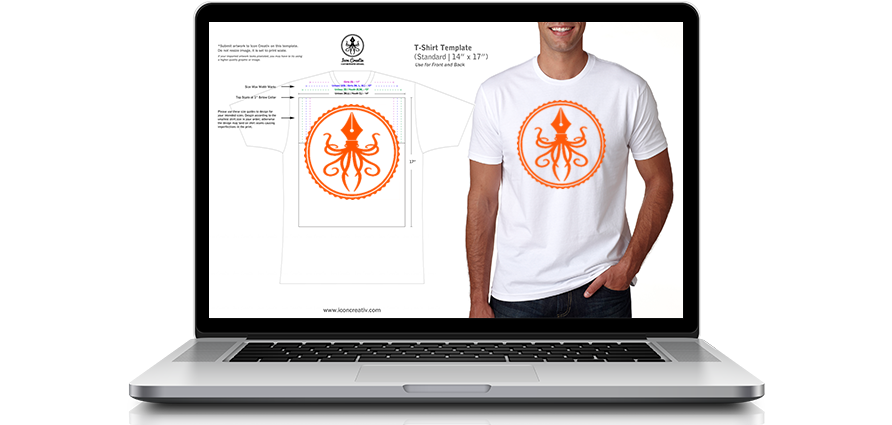 We're dedicated to providing high quality custom t-shirts, hats, and apparel at the most competitive prices. Find out why people are switching to Icon by placing your next order today!
Meanwhile at Icon Creativ…
CHECK OUT SOME OF OUR MOST RECENT WORK & SEE WHAT HAPPENS BEHIND THE SCENES!
Get a Quick Quote
SEND US A LITTLE INFO ON YOUR UPCOMING PROJECT BELOW, AND WE'LL QUICKLY GET BACK TO YOU WITH PRICING AND FREE PROOFS. PRINT PRICE BELOW INCLUDES WHITE INK BASE AND 1 COLOR, EACH ADDITIONAL PRINT COLOR ADDS SLIGHTLY TO THE PRINT PRICE.